We believe the fact that natural medicine is the future. That's why we believe compound testing is an essential part of the process. The future of medicine should be as safe as it is effective. In 2019, on the heels of the Farm Bill, we founded Altitude Consulting with a mission to provide accurate, reliable, and actionable testing to benefit producers and consumers alike.
With the help of a carefully selected team of scientists, state of the art equipment, and a passion for innovation, we have already helped thousands of clients validate the safety and potency of their products. We look forward to not just testing for you, but with you.
Our team didn't get its start in the testing world, and we're proud of it. At its core, the story of the lab is really one of three separate paths colliding at the perfect time.
During the 70s and 80s, Gary, Mike, and Rocky worked long hours in analytical labs, mainly helping to clean up environmental waste, while simultaneously soaking up all there is to know about compound analytics in the lab. Eventually, all three of the founders rose through the ranks at their various labs and began maintaining and fixing the equipment they had used for so many years.
They soon left their respective labs, and worked in the equipment servicing industry all throughout the 90s and early 2000s. Oftentimes, fixing an instrument meant disassembling it entirely, and rebuilding it only after discovering the root of the problem. It was during this period that the trio gained a deep rooted knowledge for not just what the instruments are capable of doing, but how they do it. This also happened to be when the three first met, on service calls, of course.
In 2006, Gary and Mike opened Altitude Lab Solutions together, a servicing company that they could call their own. Rocky joined the team in 2011, and for the next 12 years, the trio has worked to help outfit and open over 150 labs worldwide, and service instruments for many more.
In the early 2010s, they saw an influx in sales of analytical instruments in the Denver area—the underground beginnings of the cannabis industry. Knowing that they could run the instruments better than anyone around, they began developing some of the first analytical methods for testing cannabis in the US. Shortly after, Altitude Consulting was born.
We work hard to ensure that our results are consistent and accurate. To aid in this, we are ISO/IEC 17025 certified. Although, oftentimes our internal protocols are even more stringent than what they need to be.
Because it's our favorite pastime, our machines are maintained to perfection. We are constantly experimenting with method improvement and validation. Because of this, we love hearing about what you're experimenting with too. Have a new compound you are working with that you haven't been able to test? We'll troubleshoot a method with you.
Gary Brook has over 35 years of experience in the analytical chemistry industry. Beginning in 1987, he started working in environmental laboratories. Quickly rising through the ranks, he soon worked as a GC Manager, Organic Manager and an Operations Manager. In 1998, he left the laboratory business to pursue a career in service, eventually opening his own service company in 2006.
Mike Faught has over 40 years of varied experience in the field of chromatography and analytical instrumentation. He worked for a large nationally recognized environmental lab for 10 years working to develop methods, install new equipment, and was responsible for care and repair of instrumentation in the GC lab. For the last 30 years he has worked for several companies as a field service technician as well as refurbishing analytical instrumentation.
Rocky Hebel has been involved in the analytical chemistry field for more than 20 years. He spent 10 years employed by environmental laboratories optimizing analytical methods. It was in these labs that Rocky worked countless hours learning his trade. As a young analyst he quickly leaned troubleshooting and problem solving skills that would propel him to becoming a service technician. His attention to detail makes him one of the best in the business. No pictures exist of Rocky.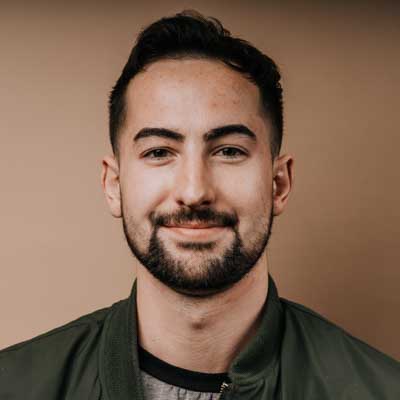 Cole graduated with a degree in Chemistry from University of Colorado-Boulder. During his time as an undergraduate, he spent countless hours interning in the lab, helping out wherever he could. These formative years helped him to garner a deep understanding for the chemistry underlying the cannabis industry. Upon graduation, Cole became a full-time employee at the lab, leading the charge in becoming ISO certified. He has continued to innovate Altitude Consulting's methods and protocol ever since.
Sam holds a degree in Chemical Engineering from SD School of Mines & Technology. He joined the lab in 2019 as an analytical chemist. After mastering the analytical side of the lab, Sam began to pick up instrument servicing, and actively maintains the labs instrumentation. Sam does the bulk of the potency integration and analysis on your samples. Sam works hard to maintain and regulate ISO standards in and around the lab.
Chase holds a degree in Molecular Genetics from the University of Rochester. He joined the lab in 2021 to manage sample receiving, but quickly bled into other parts of the lab. To better serve the burgeoning mushroom industry, he started the lab's microbiology department to provide additional testing resources for cannabis and psychedelics.